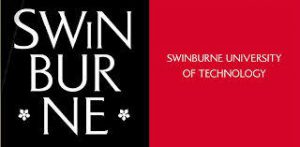 Swinburne University of Technology is an educational institute based in Victoria. Being an innovative education institution, Swinburne is committed to delivering excellence in higher education, vocational training and research.
Project Objectives
The Industrial Science department at Swinburne University of Technology was interested in a LIMS suitable to a teaching environment that would assist lecturers in demonstrating the course outline subject "Use laboratory applications software."  It was seen as key to introduce students to know what a LIMS package is and enable students to gain an understanding of how a LIMS works, so they can be ready for their future workplace.
LIMS Product Requirements
Laboratory job and sample registration
Calculations
Tracking of test status
Input of data by Students
Report generation
Certification of analysis
Electronic Transfer of Data
Ease of searching data in a database
Why They Chose Lims1
Lims1 was selected to be the right choice as it is an easy and flexible lims system(software), which made it easy to implement in a teaching facility and with many students.
It is also used in many commercial and research laboratory workplaces so the student of Swinburne University will be well prepared for their first role in a laboratory.
Outcomes
Lims1 is being taught successfully to students of the respective courses. The department is now looking at adding extra Lims1 modules to increase the level of learning. Students have approached the department after they have started working in commercial laboratories and thanked Mr Ron Fisher for demonstrating LIMS, and allowing students to have a hands on approach in the teaching program.
What the Product Consultant said "It is a great pleasure to be in a situation where you have been able to assist young students with a passion for Science to gain hands on experience with Lims1 prior to starting their career in a laboratory. " Amanda Orphanides, Lims1 Product Consultant.
What the Lab Manager said"Teaching Swinburne TAFE students about the use and role of Lims1 is very advantageous to them particularly when starting future employment in a laboratory." Ron Fisher, Laboratory Manager Swinburne University of Technology
Townsville Laboratory Services is composed of a chemical laboratory and a microbiological laboratory which analyse samples for open waters, treated drinking water, trade waste, sewage and other environmental samples. The lab services a range of organisations throughout Queensland including local government shires and councils, hospitals, universities, schools and other institutions in North Queensland.
Testing Focus
Open waters, treated drinking water, trade waste, sewage and other environmental samples
Project Objectives
Improve data quality
Reduce time of manual data entry from instrumentation
Reduce data transcription errors
Improve business efficiency
LIMS Product Requirements
Job and sample registration and tracking
Integrate laboratory instruments
Generation of reports and certificate of analysis
Audit trails to satisfy NATA
Result authorisation
Ease of searching data
Produce quality control charts
Linking invoicing to council's finance system
Why They Chose Lims1
Met all pre-defined needs
Easy to configure an learn
Flexibility of system
Already installed in over 90% of laboratory councils on the east coast
Implementation Process
Confirm customer requirements and resources
Develop implementation schedule in collaboration with client
Build a pilot database by configuring representative client data to reflect workflows and processes
Install software and pilot database and test
Client runs software in parallel to current system for representative jobs and tests all functionality
When UAT complete remainder of configuration data is added
Historical data can be migrated now or after go live depending on customer requirements
Move to production
Go live
Follow up and on-going feedback
Project Outcomes
Increased efficiencies in laboratory – this was shown in a reduction in turn-around times
Savings in time – allowed staff to focus on quality chemistry, not administration tasks
Increased productivity
Reassurance of quality data – decrease in manual data entry errors due to integration of instrumentation with Lims1
Has allowed business to grow
"When we first started talking with Edgar from Townsville City Council, it became apparent that their main need was to streamline the process of sample tracking in the laboratory. Lims1 has given the laboratory the ability to decrease their turnaround times and allowed the business to grow." Amanda Orphanides, Lims1 Consultant.
"Lims1 is one of the lab's best investments and is fast becoming a productivity tool. The efficiency gains are showing its effect in the lab's turnaround time and better job allocation for the lab teams."Edgar Salvador, Laboratory Coordinator
Learn more about our client at http://www.townsville.qld.gov.au/business/water/Pages/default.aspx