Complete System Support
Predictable Costs
Lims1 is now available as a fully hosted system
All back end support including Hardware, Operating Systems and
Databases are included. All you need is an internet connection and a workstation.
Predictable monthly fee based on the number of users. No unbudgeted expenses.
Unlimited Support. Software upgrades and maintenance included.
Easily scaled with your operation.
All of the Features of Lims1 plus Improved Support
The fully hosted version has all of the features of Lims1. Being hosted by LTech, support and troubleshooting can be provided with minimal delay. LTech takes responsibility for the total service chain.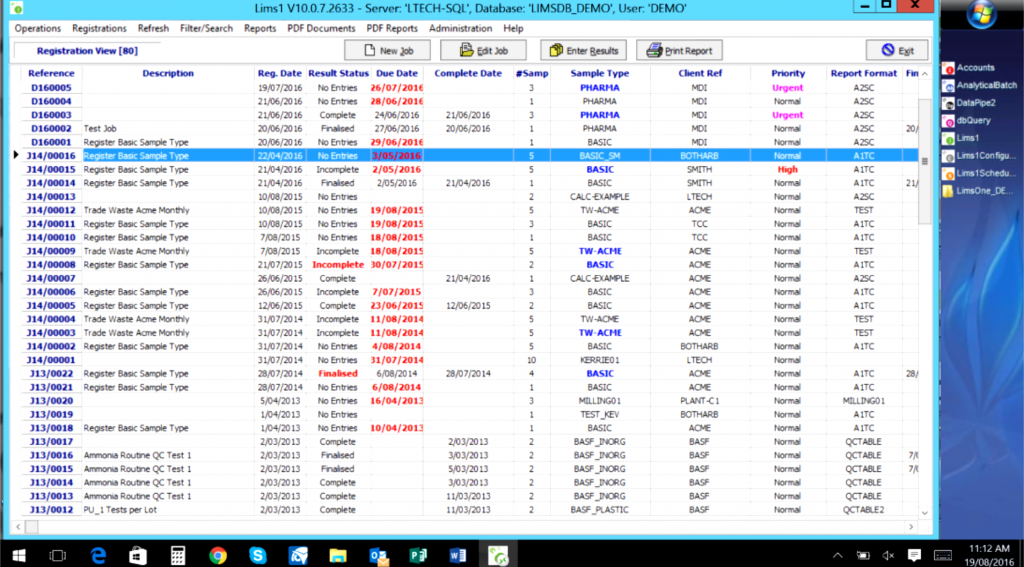 Features

Full Functionality
Predictable Costs
All Support Included
Device Independent
Reduced IT Overhead
Remote Access
Registration of Work

Focus on the things you are trained to do
Access from Outside the Lab

Remote Access

All you require is internet access and a device capable of running Microsoft Remote Desktop. This includes Macs Approve jobs, enter field data, register samples on behalf of a client, Email reports, review the week's work without needing to go to the office.
Benefits of Hosted System

LTech takes responsibility for all aspects of the installation and support.

Scalability

The system can grow with you. No sudden requirements to purchase additional hardware. You simply add the required users and keep going. All of your capacity needs are handled behind the scenes. You can also reduce users; there is no fixed contract.

Priority Support

Lims1 Hosted is a one stop shop. No time wasted deciding who to contact for assistance, waiting for requests to flow through the supply chain. Because the system is hosted by LTech our technicians are able to troubleshoot, diagnose issues and apply solutions directly to your system.

Superior Performance

The system runs on high end servers configured for exceptional performance. Clients who are using Lims1 Hosted comment that it runs faster and more reliably than it did on their previous in house system.

Predictable Costs

One monthly hosting fee directly related to the number of users and storage space. All hardware, operating system and software upgrades are included in the price.>
Recent Implementations
Up and Running in Record Time
AgriGen's scientific expertise in PCR method development and validation and their 'regulatory awareness' deliver state-of-the-art, world class DNA testing services to agribusiness clients.
AgriGen was able to progress from a purchase order to working system in just 8 weeks.
LTech was able to assist with configuration, installation of databases and executables, creation of users and training. Having a hosted system that we could work on in tandem with the client was invaluable.
AgriGen accesses the system with a combination of Microsoft and Apple workstations.
Lims1 Hosted
Call today to arrange an obligation free trial
02 8677 9565